Art Bar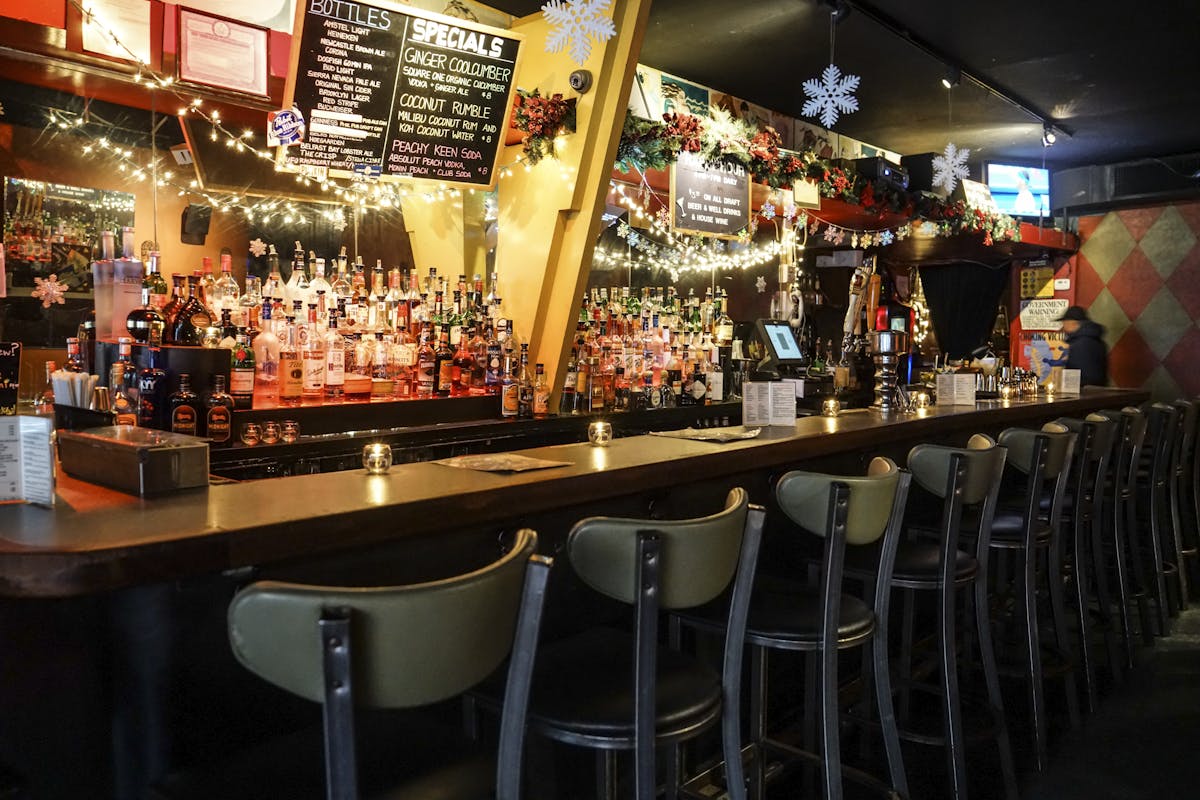 Main Website: www.artbar.com
Location:
52 8th Avenue, New York, NY 10014
Between Horatio & Jane on the East Side of Eighth Avenue
(two blocks south of 14th Street)
P: 212-727-0244
Art Bar
A West Village staple for over 20 years, Art Bar is a comfortable place for residents and tourists alike.
If you are looking for a lively crowd and sociable atmosphere, grab a booth in the front bar. For a cozier place to unwind, sink into an overstuffed couch in the back living room, where you can sit by the working fireplace and enjoy gallery exhibits from local artists.
Art Bar offers a daily Happy Hour, seasonal specialty cocktails, and has a digital jukebox with thousands of music choices. The food menu contains a broad array of selections (including vegetarian options), and the kitchen is always open late.