Cachet Boutique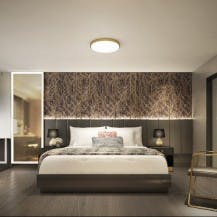 Main Website: www.cachetboutiquenyc.com
Location:
510 West 42nd Street New York, NY 10036
Cachet Boutique
New York Hotel
Cachet Boutique is a stunning hotel located on the west side of Manhattan with extravagant guestrooms set amidst three outdoor gardens, Asian inspired décor, and an exclusive restaurant from renowned international chef David Laris. Cachet Boutique will feature 105 guestrooms, including luxurious suites and villas, as well as David Laris' Eden Restaurant, dynamic outdoor spaces unlike anything else in the city, and a luxury & lifestyle retail shopping experience by Jay Kos.
Cachet Boutique will have an outdoor wellness area called The Secret Garden that features an outdoor Jacuzzi and an array of spa services, and will serve as an ideal location for wellness oriented social gatherings. Cachet Boutique's central outdoor space called The Garden of Eden, boasts mesmerizing glowing fire pits and 2,000 square feet of outdoor space, providing guests with a unique al fresco atmosphere. Designer Jay Godfrey is the exclusive in‐room amenity partner of Cachet Boutique. Cachet Boutique will offer on‐demand spa services including personalized training sessions and in‐room vitablast and wellness inspired IV Drips.
Cachet Boutique is Cachet Hotel Group's first property in the U.S., marking the first of what will be the next "it" hotel brand to enter this hemisphere.