Philippe NYC Downtown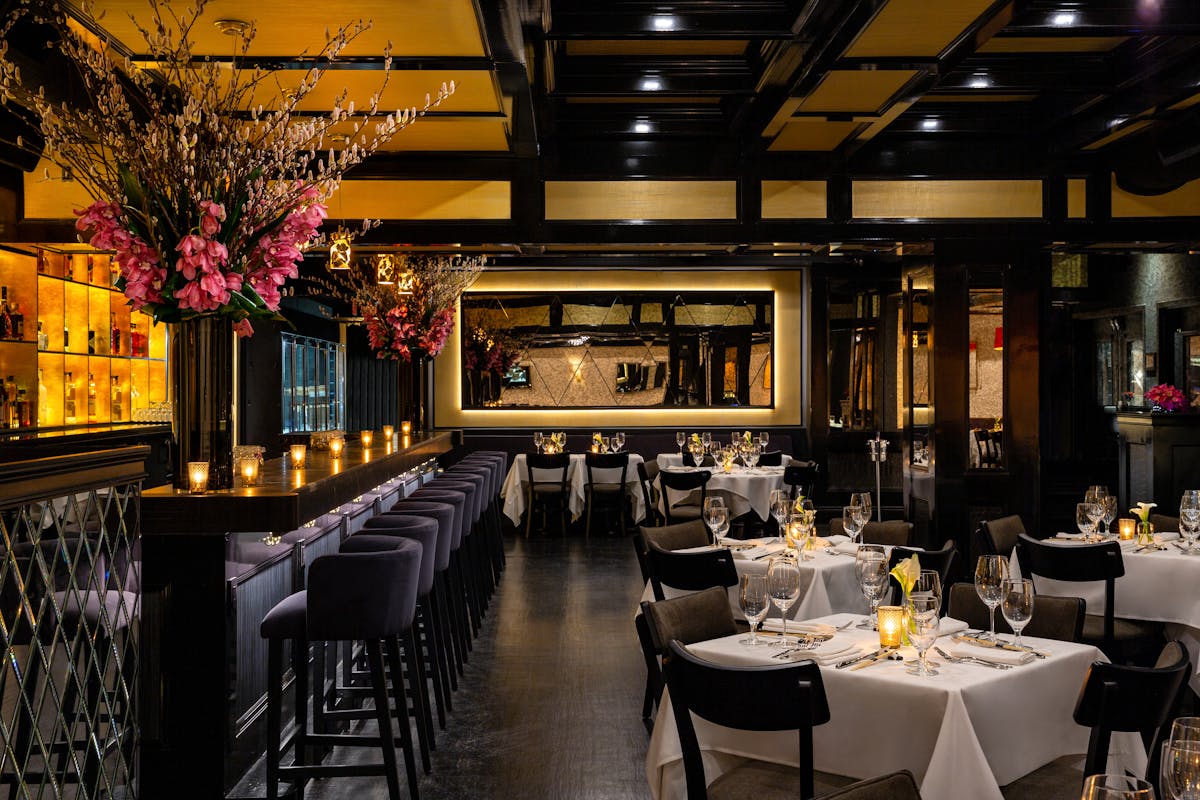 Location:
355 W 16th Street (Between 8th Ave & 9th Ave) New York, NY 10011
P: 212-885-9400
Philippe Chow – NYC Downtown
Philippe Downtown stays true to both the brand's signature modern aesthetic and Chef Chow's modern take on traditional Chinese cuisine. Accents of bold red, symbolizing good fortune and joy in Chinese culture, carry throughout the space. Open and flexible, the restaurant features adjustable spaces ideal for private dining options for gatherings of up to 225 people. Upon arrival, guests are lured down a mirrored staircase lit by delicate gold fixtures into the main dining room. Seating options vary from luxuriously upholstered banquettes to free standing tables situated under a gold leafed ceiling. Elegant art created by a mix of textured elements and light adorns the walls. The main bar, located in the back of the dining area, includes a DJ booth encompassed by a golden bamboo display case.
For more information, please visit www.philippechow.com.