Treadwell Park – UES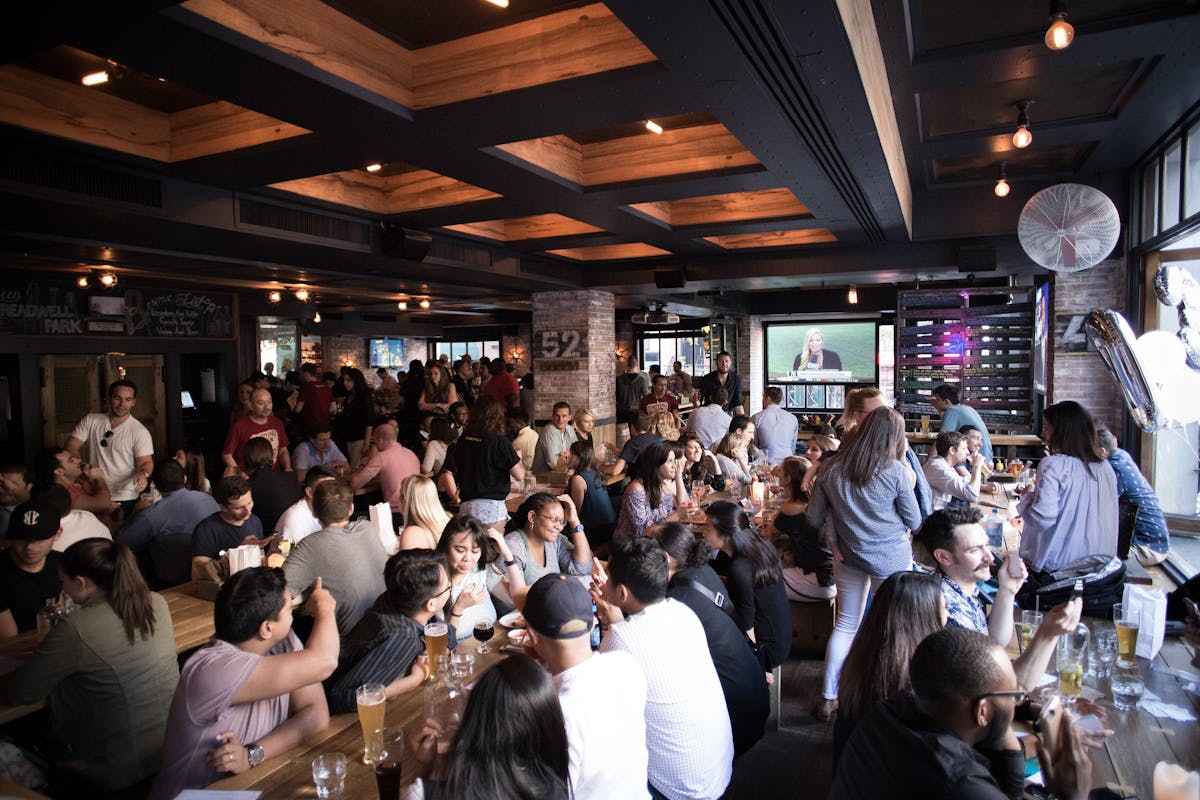 Main Website: treadwellpark.com
Location:
Upper East Side
1125 1st Avenue New York, NY 10065
Phone: 212-832-1551
UES Website: treadwellpark.com/location/upper-east-side/
Treadwell Park – Upper East Side:
Our passion is beer, and we love sharing the best with our friends and neighbors. We offer 20 rotating craft draft beers and ciders delivered by our on-site flux capacitor, and you'll find beer in some of our cocktails, as well as in our delicious ice cream floats. Hungry? Got it covered. Giant soft pretzels, foot long hot dogs banh mi and decadent juicy burgers make great pairings with perfect pours. Pulled pork and jerk chicken are just two specialties coming from our in-house smoker. With ping pong, pinball and 12 big screen HDTVs for your entertainment – you may never want to leave.
Treadwell Park is a part of Merchants Hospitality.